Marriage is such a wonderful occasion for everyone involved, and whether your wedding day is large or small, formal or informal, capturing it on film will make it all the more perfect. The Wedding Cut will compile all elements of your special day, the love and romantic details, the planned (or unplanned) delightful aspects, through to the rapturous response to your marriage by friends and family. Our carefully edited feature film and photographs are then presented to you on USB(s) and make a joyful and fitting reminder for you both, family and friends, to treasure in the years to come.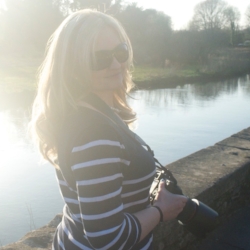 We are one of the only companies in the UK to offer both the highest quality wedding video and photography without ANY form of compromise. Benjamin has always had a background in film and video, from using his Dad's Hi8 cameras to working in the U.S. as an editor on two feature films. He has learn't so much with these experiences. Due to our nature of being editors first camera operators second, we film weddings knowing how I want it to look in the edit as we go along.
Benjamin has been capturing weddings now for decade and we know what to do to make the magic flow in your film. We all LOVE our job and we love working with each other and get the best from each other during the day, so you get the best film and photos possible.
Photographer | Videographer
Jonathan is our principle photographer. Like Benjamin, he believes in complete discretion. Jonathan has been photographing wedding for as long as The Wedding Cut has existed and we know that being a friendly photography, who critically, is not bossy or posy, is for us, the best way for our couples. Jonathan believes in timeless photography. He is very, very unique with his setup. He uses modern cameras containing all the megapixels you will ever need but critically, her uses vintage Leica lenses. So you get a wonderfully timeless look but with modern files and usability.
Now, we know our style doesn't fit everyone. And we are grateful for that being the case. But if you are a shy Bride to be, or believe in discretion then we might well be for you.
We thrive on emotion…
Molly is the better half to the business and highly likely when you first contact us, it will be Molly that will be your first contact. Molly runs our diaries and manages all the bookings and admin side to our company too. Molly is also a fantastic photographer in her own right and occasionally she will be the second photographer, if you so request it. However, since her and Benjamin have had tonnes of children, she is taking a break from Photographing and leaving that to others. We use a few trusted photographers, and where possible we will have a women as the second photographer as we find it helps 'balance the shots'.
A decade on, we are going strong
Whoever you choose to capture your wedding day be sure to choose a videographer and photographer style that you love.
Here at The Wedding Cut we like to capture your wedding day as it unfolds and keep the posed shots to a minimum. We believe some of the best and more emotive images are the natural ones. If you agree, then look no further!
This is an interview with Ben by Rolling Films YouTube Channel. Ryan asks Ben about his Feature Film background and why he decided to turn to wedding videography